North Wales offers a range of mountain biking trail types, and this project aim was to promote the choice of experiences so that visitors can make the most of the destination.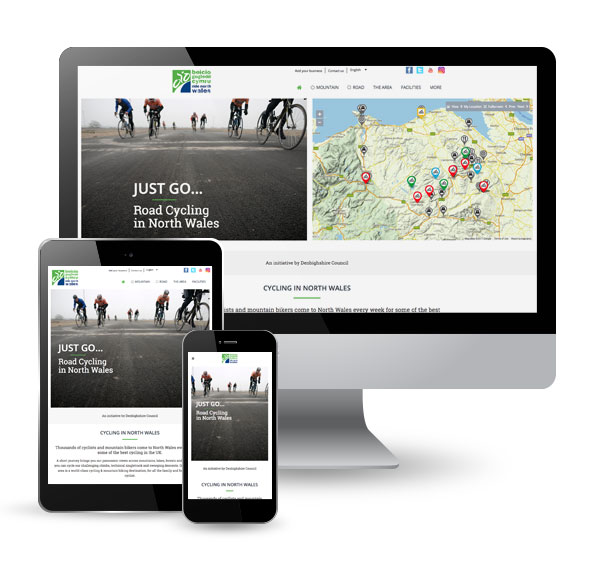 Website design and development.
There are short, safe road trails suitable for families, long-range endurance trails for a great, muddy day out and steep fast descents for the thrill seeker mountain bikers. However these are scattered across north Wales.
The project was to promote the variety of trail choice in the whole area so that riders to one part of Wales might maximise their time with other routes on offer.
Exact mapping is essential for ensuring riders have the information they need to keep safe and 'on track' while out in the wilds, and this is what we deliver on this site.