The Clwydian Range and Dee Valley AONB
As a showcase for the stunning landscapes of the Clwydian Range and Dee Valley Area of Outstanding Natural Beauty (AONB), this website offers information to everyone who lives or works in the region, and to visitors looking to make the most of their time.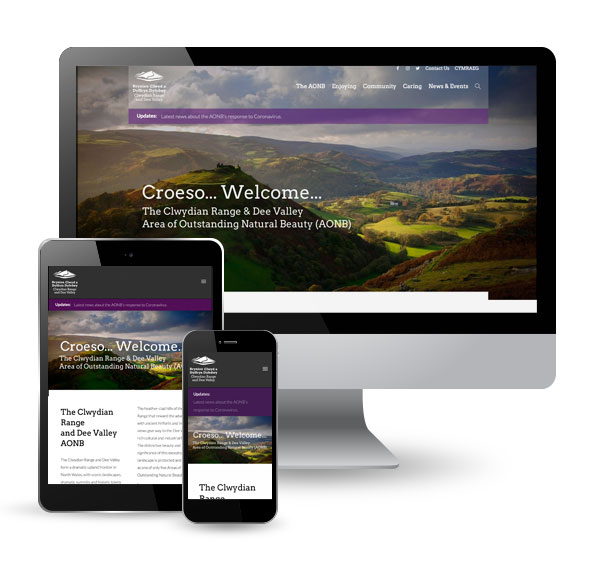 A project with the Web Publishing Portal (WPP)
Website design, UX, Project Management, copywriting, development, training & SEO.
The Clwydian Range and Dee Valley AONB is managed by a Joint Committee, and partnerships with volunteers, farmers, landowners and organisations such as Natural Resources Wales and Cadw. Their common goal is to improve the environment with careful planning and management, and to make the area more accessible without severe impact on the valuable natural habitats and species.
The website had to appeal to various types of user. Local people can access information about planning via interactive mapping, projects being implemented across the AONB, and sources of funding for improvement of the region. Visitors can learn about the natural and cultural history and discover the attractions and events on offer. The website details the range of important and rare habitats that fall within the AONB, and how vital they are to the wildlife that live in them.
Existing copy about the AONB and past projects was rewritten and restructured into a contemporary design and navigation. Photography and documentation was updated and the site was optimised for search engine performance. Content was enhanced with the addition of video, areas to add interesting facts or links, and for administrators to enter urgent or time-sensitive updates. The Content Management System was configured to allow easy access for editors, and the website is delivered in both English and Welsh.