A communications and media services company that facilitates satellite and mobile broadcasting.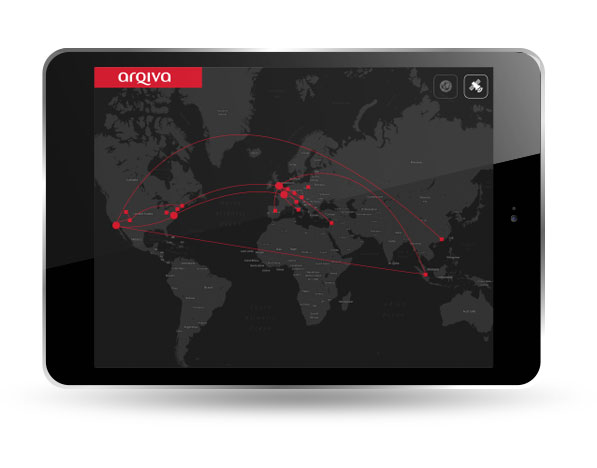 App and user experience (UX) design and development.
Arqiva wished to develop a dedicated iPad app to be used by their marketing team at events and meetings. The app had to illustrate the company's services and deliver up to date information on current communications availability.
The interactive mapping elements display satellite coverage across the globe and show how that is utilised to deliver secure connections for TV, radio and film streaming, mobile and WiFi services and event management.
"Working with Artychoke once again brought confidence in getting a good job. They take the time to understand our needs and interpret them given the latest technological advancements. We're very happy with the end product."
Andy Parry
Arqiva