This fast-paced company wanted to update their website with new specifications and images of their expanding fleet of offshore energy work boats.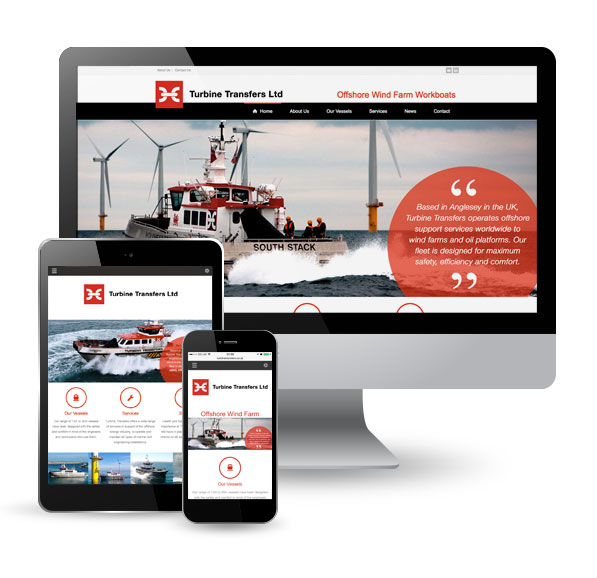 Website design, development and SEO.
The Turbine Transfers website is an online brochure showing up-to-date specifications of the current fleet of work boats.
It was essential that the website be responsive to mobile devices, and to contain all the information needed for decision-makers to see quickly and clearly how the Turbine Transfers fleet would service offshore energy farms.