This unique pitch and putt course with stunning views from the Great Orme in Llandudno wanted to increase their Internet presence with a contemporary new branding.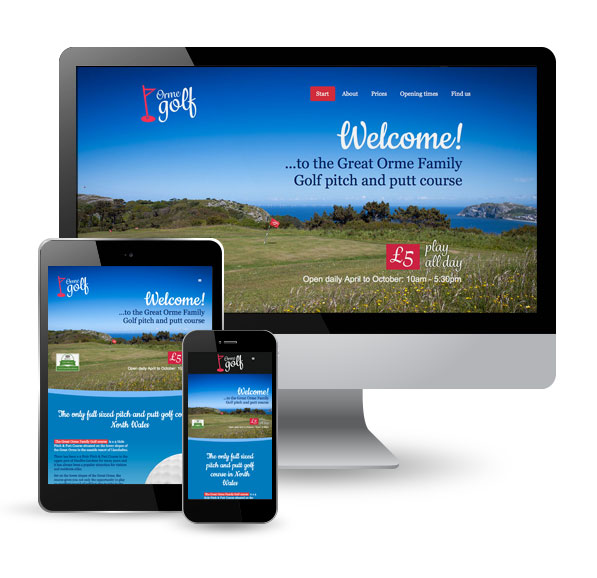 Website design, website build, branding and photography.
The branding for this business needed to appeal to families looking to spend some fun time together. It had to convey an element of golf without the gravity of a more traditional course.
Being a family concern this business needed a very simple approach which conveyed all of the important information without making the visitor search through pages of unnecessary waffle, especially as most visitors would be using a mobile device to access the site.
Photography was taken on a day that highlighted the blues of the website design, adding depth to the new branding and illustrating the amazing views seen from parts of the course.

"My small company went to Artychoke.com to improve on our amateur effort. They came to the site, took photos, had a general chat about the business, asked for specific details. And that was it. Two or three weeks later given to me for approval. Marvellous. I've had several complimentary remarks made to me by my customers. And at a reasonable cost. And lots of new business. Highly recommended."
Mike
Great Orme Family Golf