The North West Editors Guild
The project allows producers to search for available editors in the North West area of the UK, showing at a glance who is available when required and what skills they bring.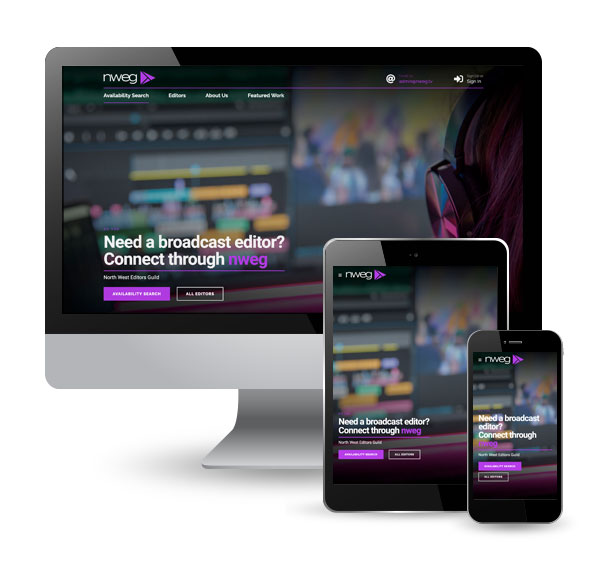 Website design and development, UX, data entry, photography.
The North West Editors Guild (NWEG) is a community of like-minded editors who have formed a central resource of contacts for producers to search when looking for reputable editors with the particular skills and availability for their projects. The guild members are selected by invitation only on the strength of their experience, specialism and reputation.
The website is searchable by editor, by skill set and by availability, and delivers a one-stop base where editors can update their CV, their profile, contact details and their timetable, even on the move as the calendar is linked to enable updates via smart phone calendar apps. Editors can add news about latest projects, photography and media files to showcase their work.