This site is a place to share trip reports and information, to ask questions and find information to aid your mammal watching career.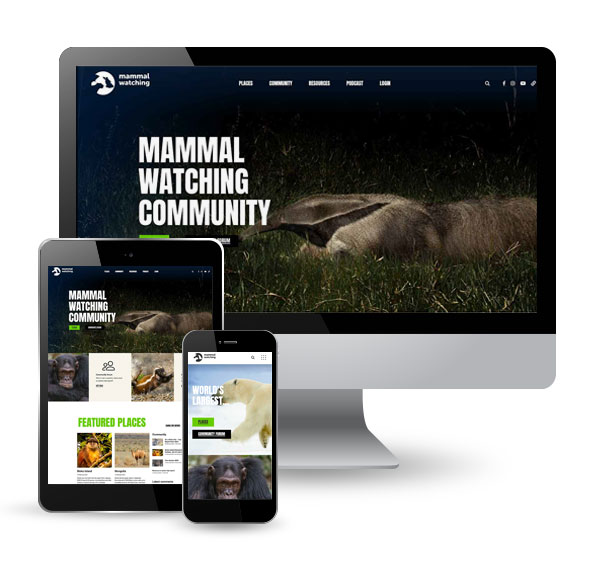 Website development, CMS design, UX.
Mammal Watching began life as a blog for site administrator Jon Hall, a widely travelled 'mammal collector' who currently holds the record for the most mammals seen in the wild – most sightings have been recorded here. Having gathered a huge following and fellow community of interested parties, we developed the Mammal Watching site into a central hub for the community, a place for trip reports to be posted, advice to be asked and discussions to be expanded on a global scale with fellow scientists, environmentalists and enthusiasts.
The website incorporates both Jon's personal mammal watching trip reports, and for subscribed members to contribute their own trip reports, with photography and PDF uploads. There is a discussion forum and a robust mapping platform where mammal sightings can be pinpointed – helping visitors locate trip reports that will aid them in their own adventures. A solid search facility allows visitors to enquire about everything from identifying a rare mammal to what gear to take to which parts of the world. The website continues to grow both content and members and is now globally considered to be the primary resource for information on mammals and their whereabouts.