Knowsley Family Information Service
Every local authority must write a Local Offer and publish it on the Internet. A Local Offer is information about what services and support are available for young people with special educational needs or disabilities and their families.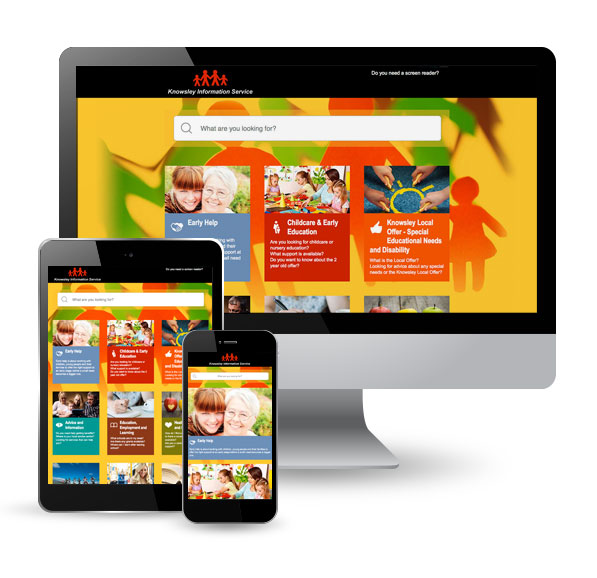 Website design, focus groups for user experience, CSS templates.
The Family Information Services department of Knowsley Metropolitan Borough Council wanted their Local Offer to be as inclusive as possible, by providing SEND service information along with other essential family services information for the whole borough.
The website had to appeal to three target groups; young people, parents and carers, and support providers. All of these target visitors had to find the website appealing, easy to navigate and to trust the information provided.
Initial focus groups were held across all three target user groups to establish what they would expect from this website and how they would interact with it. After initial designs were drawn up a second wave of focus groups were held to discuss the designs and proposed structure of the website. Amended designs were then signed off and CSS templates were supplied for the web development stage.