Graiglwyd Springs Fishery
The fishery uses the website for marketing the business and also for taking bookings of timed fishing slots.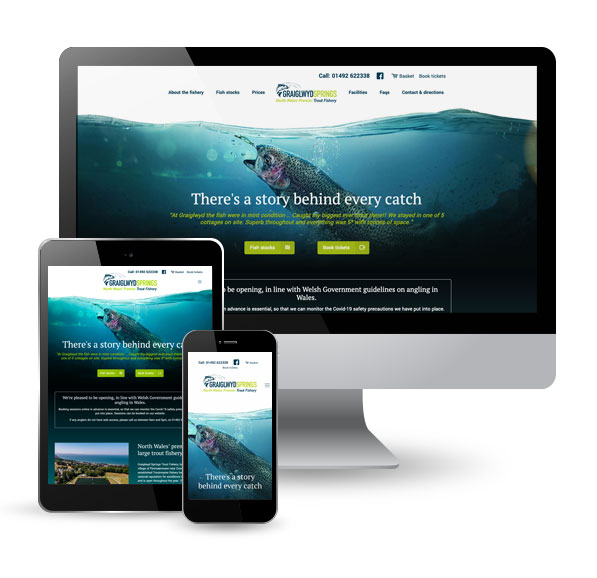 Website design and development, UX, booking and payment facility, photography.
Graiglwyd Springs is a well-established Troutmaster fishery with a national reputation for excellence in fly-fishing. Their website had to reflect the quality of the location, the fishing stocks and the availability of spaces, whilst at the same time conveying the popularity of the fishery with the regular locals who enjoy visiting time and again.
The bespoke static and aerial photography shows the stunning location on the edge of Snowdonia National Park. The website details exactly what stock is available both in the lake and in the shop, and the facilities available to visitors. Anglers can book their arrival times at hourly intervals and choose between types of ticket in advance. Social media feeds are brought to the website so that visitors can keep up to date with activities at the fishery. The Content Management System has been configured so that the pages can easily be kept up to date and the booking calendar is easy to manage.