Pembrokeshire Coast National Park wanted a website that promoted ways for the public to enjoy and understand the special qualities of the Park area, as part of a sustainable tourism initiative.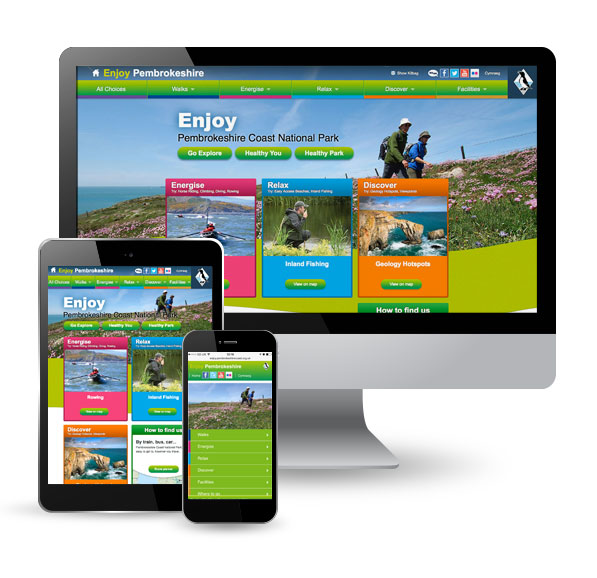 Website design, development and mapping.
The Park Authority wanted a mapping-led site that would enable visitors to understand the geography of the area while being able to quickly see what activities were on offer at which locations.
This complex site had to represent over 100 searchable activities and attractions with cross references  to location, style of activity and nearby facilities – without losing the website visitor!