Denbighshire County Council wanted to invest in a website that promoted tourism in the county as a discrete area of North Wales, raising the profile of activities ranging from rural to coast.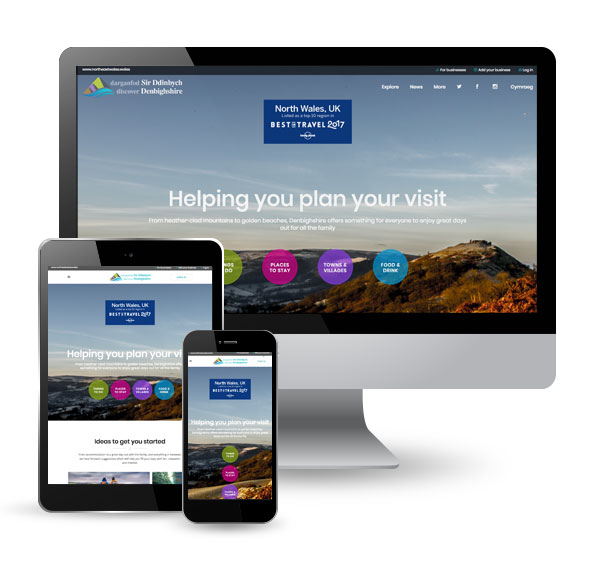 Website design, project management and development.
North Wales is often promoted as one tourism destination, but infact incorporates four very different counties. Denbighshire covers a wide range of landscapes and towns which offer a rich variety of attractions and activities. The website was developed to persuade visitors to stay longer and try new adventures.
The content management system had to be approachable so that local businesses would find it easy to keep details up to date, and we held training sessions at three locations to encourage initial sign-up.
While mapping plays an important part in identifying Denbighshire within North Wales we also made use of the stunning imagery available, of scenery, attractions and events.