This project serves as a subsidiary to the Conwy Valley Railway website, to promote use of the railway by suggesting walks that are easily accessed via the stations along the line.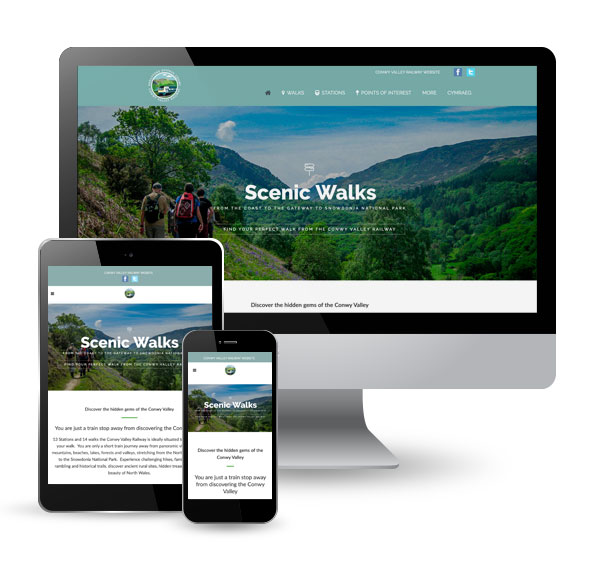 Website design and development, UX.
There is a huge choice of routes for walkers to enjoy in the Conwy Valley, and to encourage use of the Conwy Valley Railway Line a website was required to highlight some of the routes, display which stations could be used to access them and suggest points of interest that walkers might like to see whilst enjoying the scenery.
Branding had to match that of the Conwy Valley Railway, and the website had to have a strong mapping element – both on the website and for visitors to download and take with them if they wished. The website therefore not only uses Google maps to familiarise visitors with the area and display the locations of the stations and the points of interest, but also our own bespoke mapping software to display and deliver OS mapping of each route, familiar to walkers and with much more details than Google maps can offer.
Conwy Valley Railway Line timetables are provided on each station page, so that the website becomes a complete resource for planning a trip to the area using the available facilities and discovering hidden gems that appeal to a wide range of interests.