Brynteg Holiday Home Park
This high-end caravan park wanted a website that not only maintained contact with existing holiday home owners but also acted as an online brochure to attract newcomers.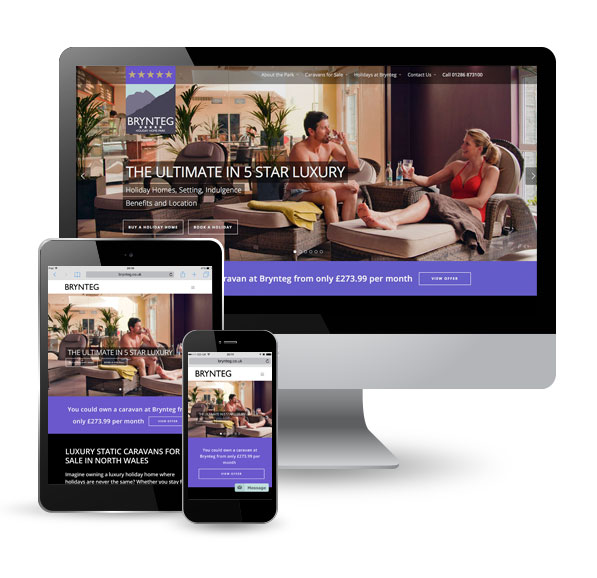 Website design, maintenance and SEO.
This holiday home park is set in a stunning location and offers a luxury retreat to those wanting to mix family leisure time with relaxation and outdoor pursuits. Brynteg's website needed to reflect the continual seasonal changes and events at the park, acting as a central information hub for owners planning their visits.
The website was also an online brochure, letting potential owners see the range of caravans on offer and the variety of entertainments both on and off park.
We worked closely with the print designers so that the website design would fit perfectly with the latest corporate identity and made updates on a regular basis to keep the message current.
Search Engine Optimisation was done for the site, ensuring that in this competitive area of business the website performed well in search engine results.