This project promotes visitor, community and specialist engagement with local natural and cultural heritage sites.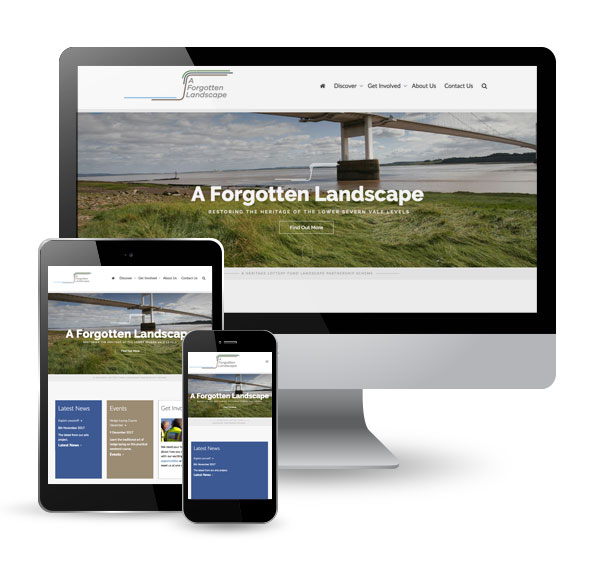 A project with the Web Publishing Portal (WPP)
Website design, UX, Project Management, development, training & SEO.
The 'A Forgotten Landscape' project is funded by the Heritage Lottery Fund and promotes the natural and cultural heritage of the Lower Severn Vale Levels, an area of floodplain along the shore of the Severn Estuary. From recording memories of the area from local people to regenerating long neglected sites with the help of historians, community groups and volunteers, this website was to deliver a myriad of project elements to encourage further involvement and ultimately a record of the area that covered from ancient times to modern day.
The website was to appeal to various types of user, and so personae were created to influence the agile approach to design and development, before feedback from extensive user testing could be incorporated into the process. We designed a bespoke look and feel, which would accommodate the wide range of content deliverable to the various types of visitor using the site. The Content Management System was configured to allow different types of editors access to their specific content, and the site was configured to not only gather information via a choice of channels, but also to deliver that information to the public facing areas of the website and third party databases. Content included mapping, survey forms, multimedia, learning resource centre, downloadable resources, social media, data collection, visitor engagement, events calendar and much more.